Information provided on this page will allow you to fully manage the Content Publishing and Content Editing within your website. Once you have reviewed the various elements that make up the Admin Control Panel listed below, you will be able to Edit any content found in a
CATEGORY
page, in a
Product page
, or in a
CONTENT Page
, such as a blog article.
Be sure to login to your Admin Control Panel first, then click on the corresponding links shown in the following screenshots and follow the instructions provided to edit your website content.
SECTIONS

After you have logged in to the Admin page, note the following two sections where all of your website
CONTENT
can be found and edited:

PRODUCTS
and
CONTENT
as shown here:

and clicking on
PRODUCTS
or
CONTENT
links, will load each of these sections: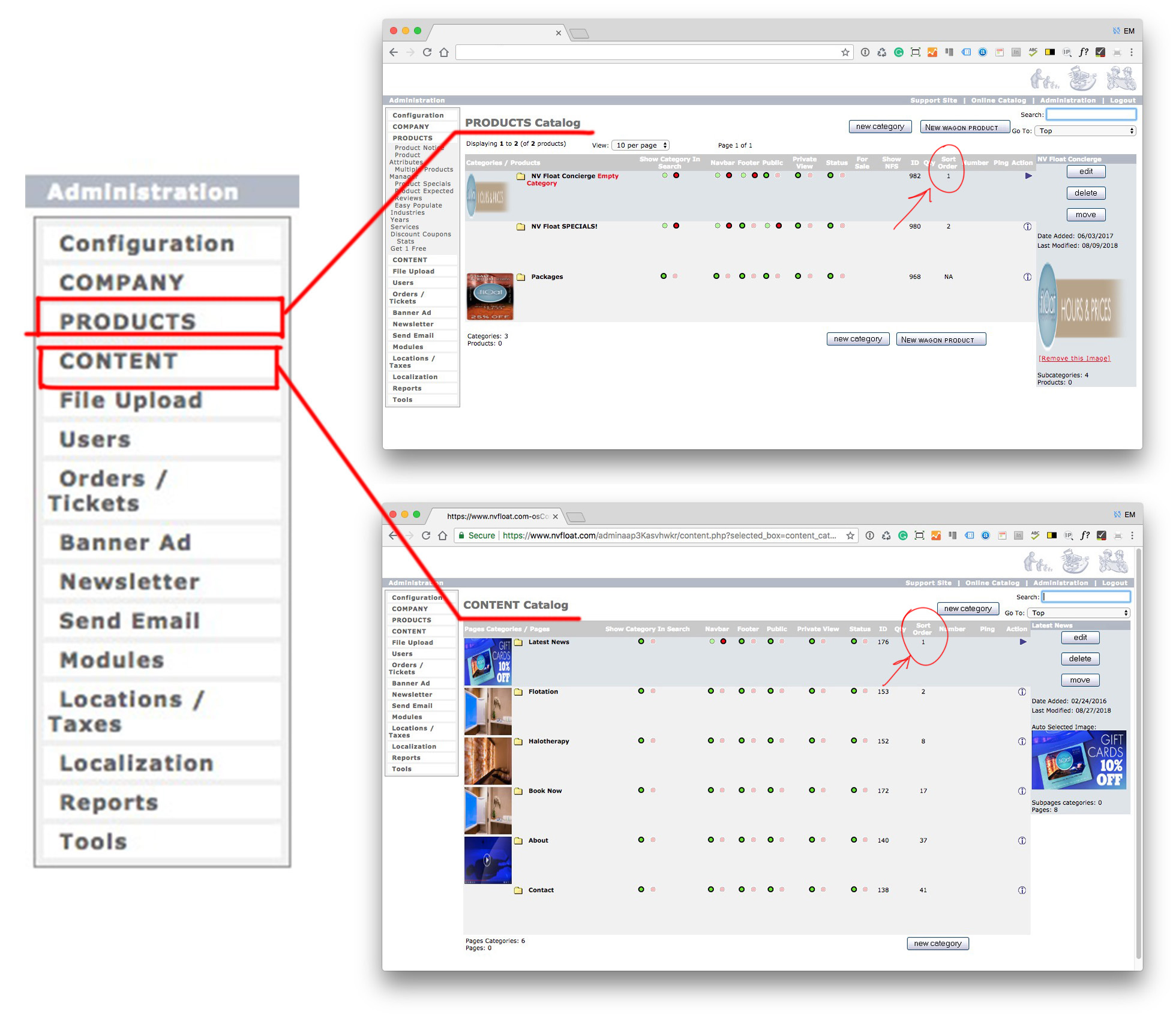 CONTENT TYPES

Under
PRODUCTS
and
CONTENT
sections shown above, you will find two types of items:

1. CATEGORIES and SUBCATEGORIES
(with yellow folder icons)
and
2a. Content Pages
found only in CONTENT section, or
2b. Product Pages
, found only in PRODUCTS section, that do not have a yellow folder icon next to their name,
as shown here: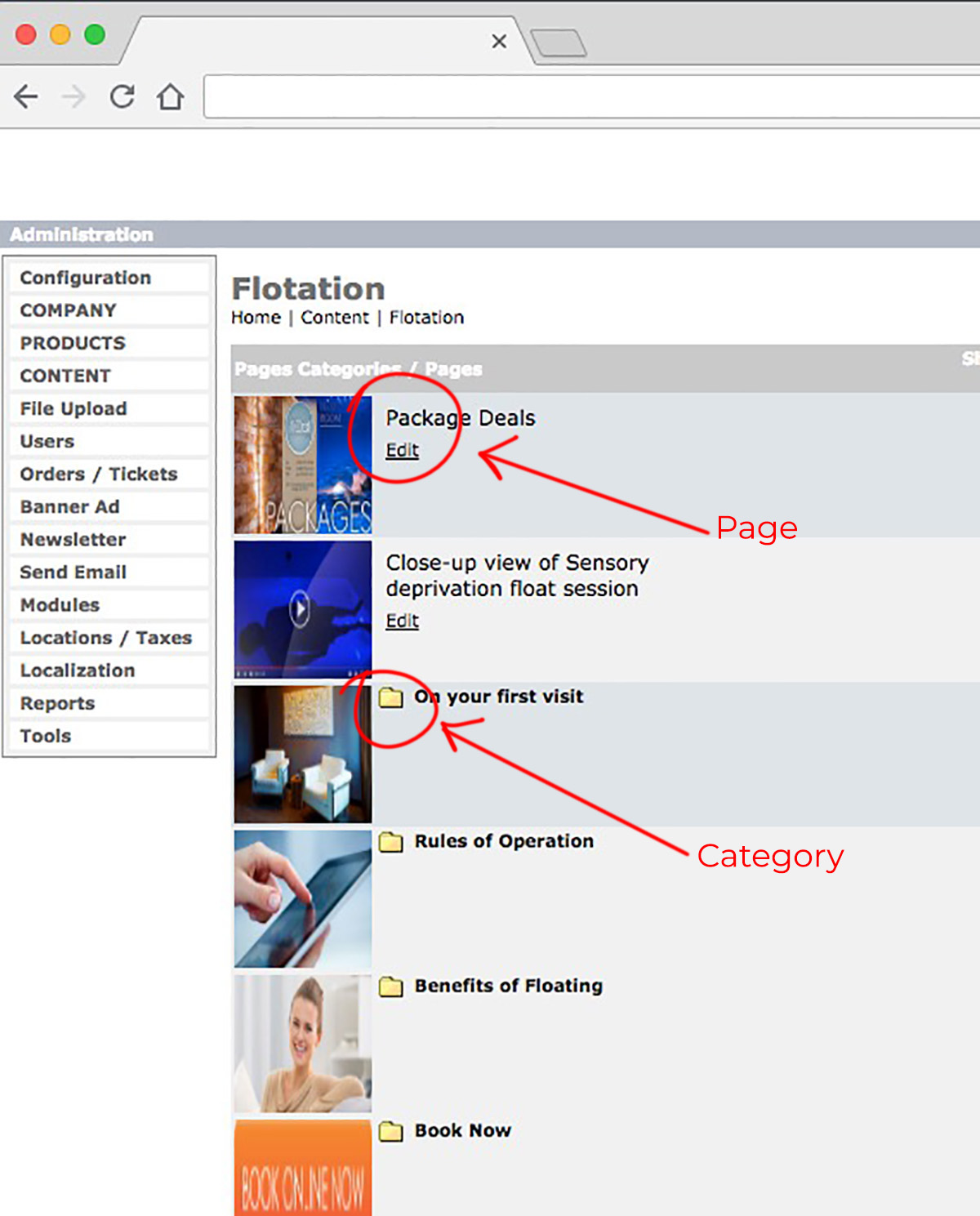 NOTE:
CATEGORIES
may contain additional SUB
CATEGORIES
and/or
CONTENT
or
PRODUCTS
inside them. To see what is inside any given
CATEGORY
, click on the YELLOW FOLDER ICON of any given
CATEGORY
: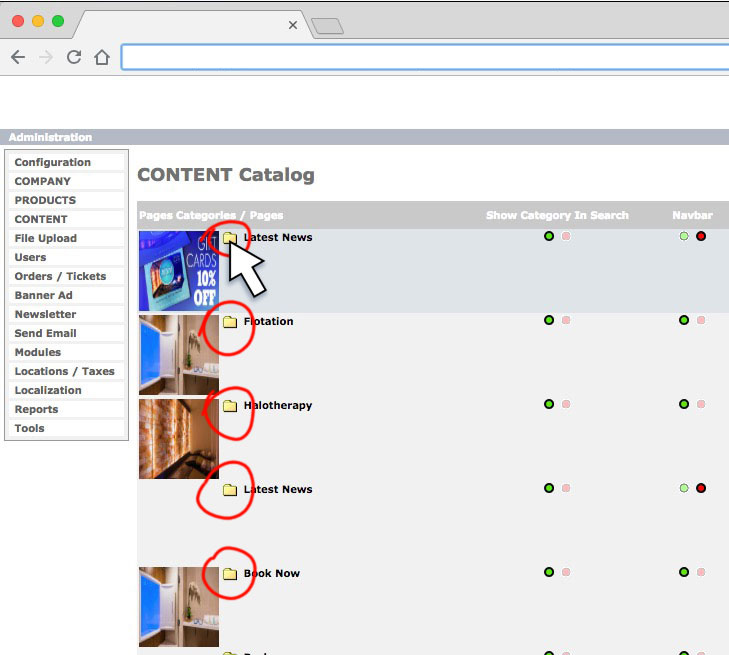 HOW TO EDIT CONTENT

In order to EDIT
CONTENT
found within
CATEGORY
or
CONTENT
PAGE, you first must Select it.
Once a
CATEGORY
or
CONTENT
PAGE is selected, it will be shown with a darker blue highlighted color.
To select it, you want to click in the empty section or the background then click EDIT:
How to
select and edit
a
CATEGORY
:
Where each
CATEGORY
content is
edited
: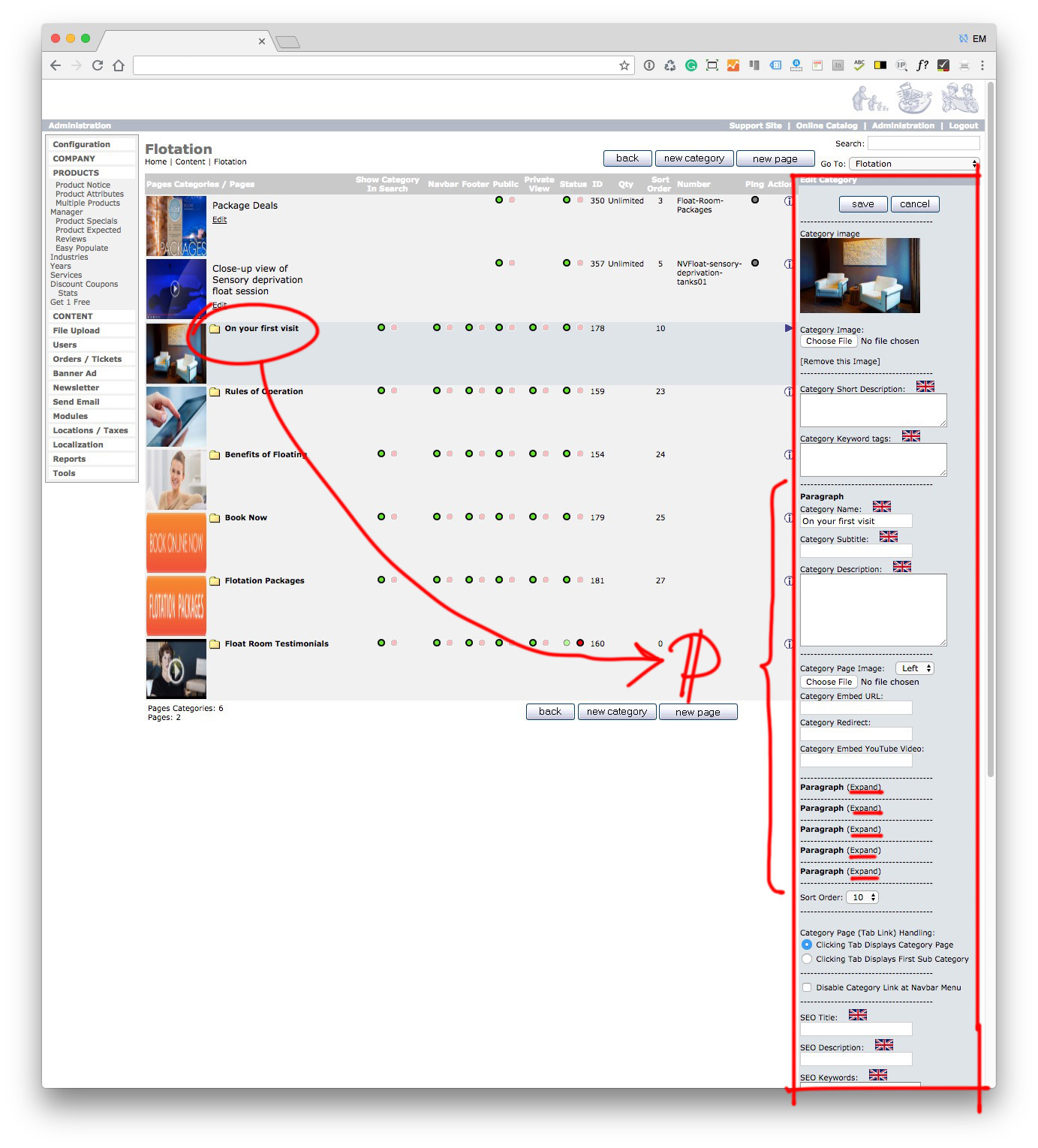 How to
select and edit
a
CONTENT Page
or a
PRODUCT Page
: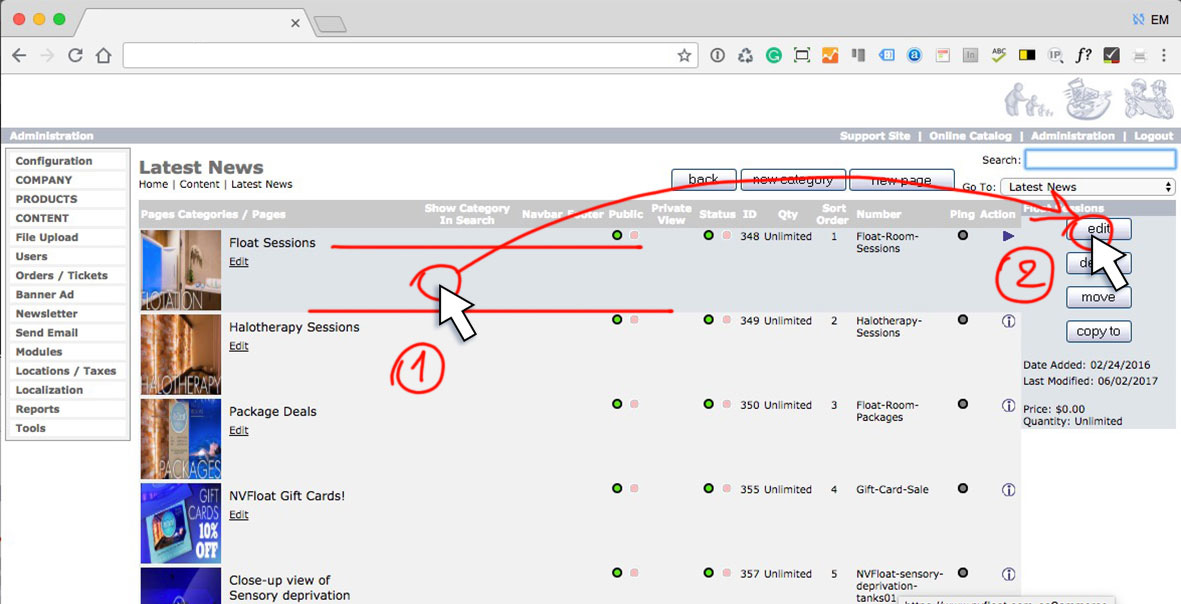 Where each
CONTENT Page
or a
PRODUCT Page
is
edited
: